If you have driven by the intersection of Susie Wilson Bypass and Route 2A recently, you've probably noticed The Strike Zone right on the corner.  The company opened its doors at 160 Griffin Lane in Essex Junction, Vermont on September 7, 2019 and has had exciting success.  Read below to find out more about the softball and baseball training academy at The Strike Zone.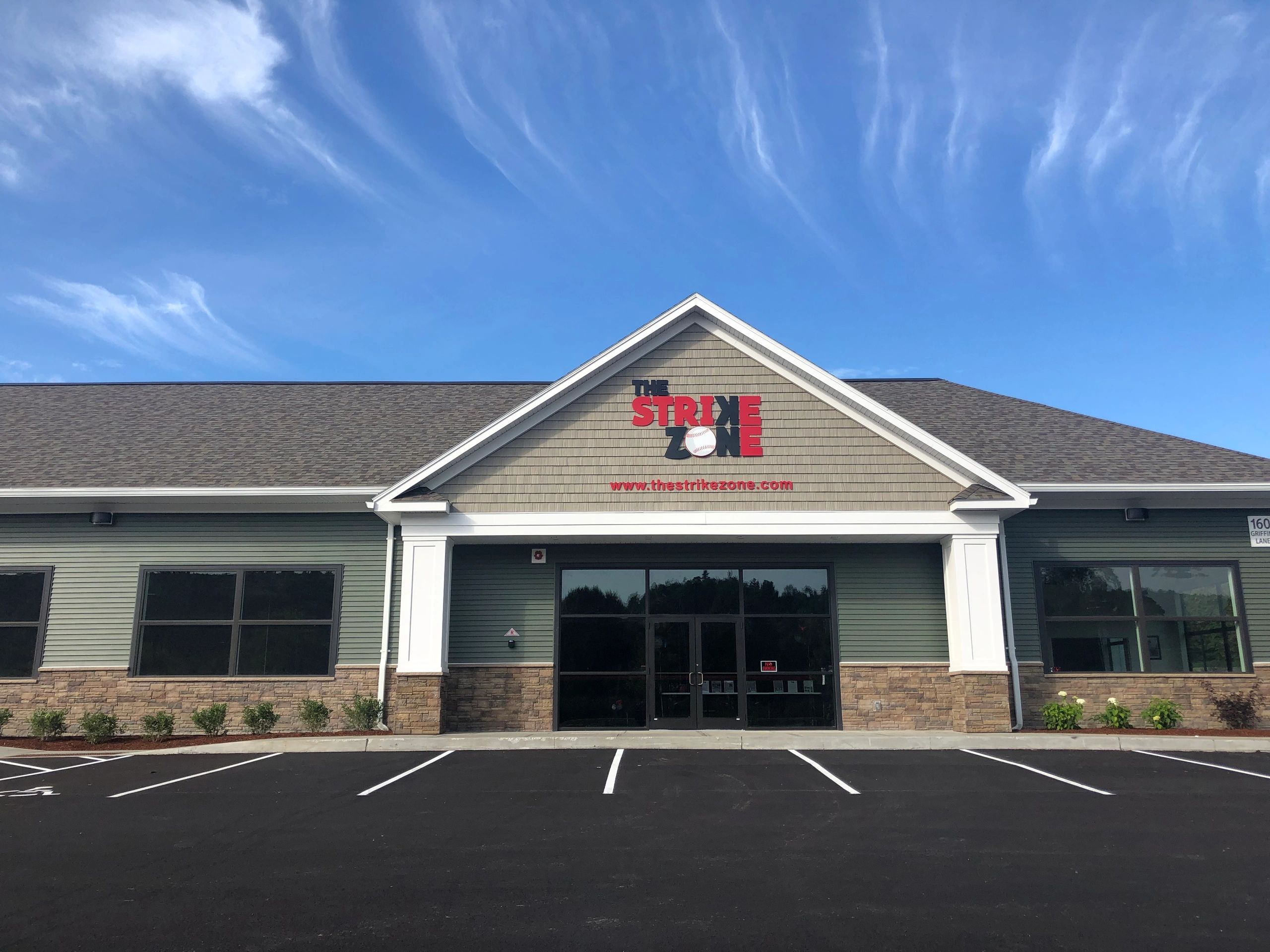 What does your business do?
Everything baseball. We have batting cages available with automatic pitching machines. We offer private lessons for pitching, hitting, catching, and fielding for both baseball and softball. Cages are available for rent by the half hour and the hour. We also have team cage rentals available. We conduct camps and clinics which are group settings. Also group T-ball lessons every Wednesday. We offer birthday parties and corporate events that include a simulated baseball game, wiffleball, homerun derby and all sorts of fun.
How did you get started in this business/industry?
It all begins with Dan French and his passion for baseball! Dan's mission is to make baseball a strong sport in the state of Vermont. Making it affordable for kids of all ages to participate in learning about the sport and practicing to become strong athletes with the goal of turning out solid college players for our state.
Who could use your services?
Our customer base is from the ages of four years old to 70+. Because we offer such a wide variety of activities we truly can fit something into all age groups for baseball and softball.
What is your goal in this new space?
Our goal for 2020 is to build strong baseball players that have the opportunity to play on our Strikers teams. These teams will travel within New England to various tournaments that will give them a great opportunity to play against other teams outside of the norm and really have a chance to showcase their talents.
What are you most excited about for the next year?
We are most excited about the growth we have seen in our first five months of operation. It shows that we have plenty of interested baseball and softball players that we will have the opportunity to develop over several years and help them reach all of their athletic goals. We just added a basic gym to support building strong and healthy bodies that will help their performance on and off the field.
~ Jill French of The Strike Zone 
 Pictures provided by The Strike Zone
Be sure to check out their hours of operation on their website or Facebook page.  We wish them the best on this new venture as Vermont's premiere baseball and softball training academy!